How COVID-19 pandemic changed emotions
A survey measured people's feelings, on 7 different emotions, during the COVID-19 pandemic in the U.S. How did people's feelings change during different periods of time?
Details to help you to understand the graphs
Week 1: mid-November, 2019
Purple line 1: Week 20 – The beginning of the lockdown
Purple line 2: Week 30 – The end of the lockdown
Red line: Peak of COVID deaths
Sadness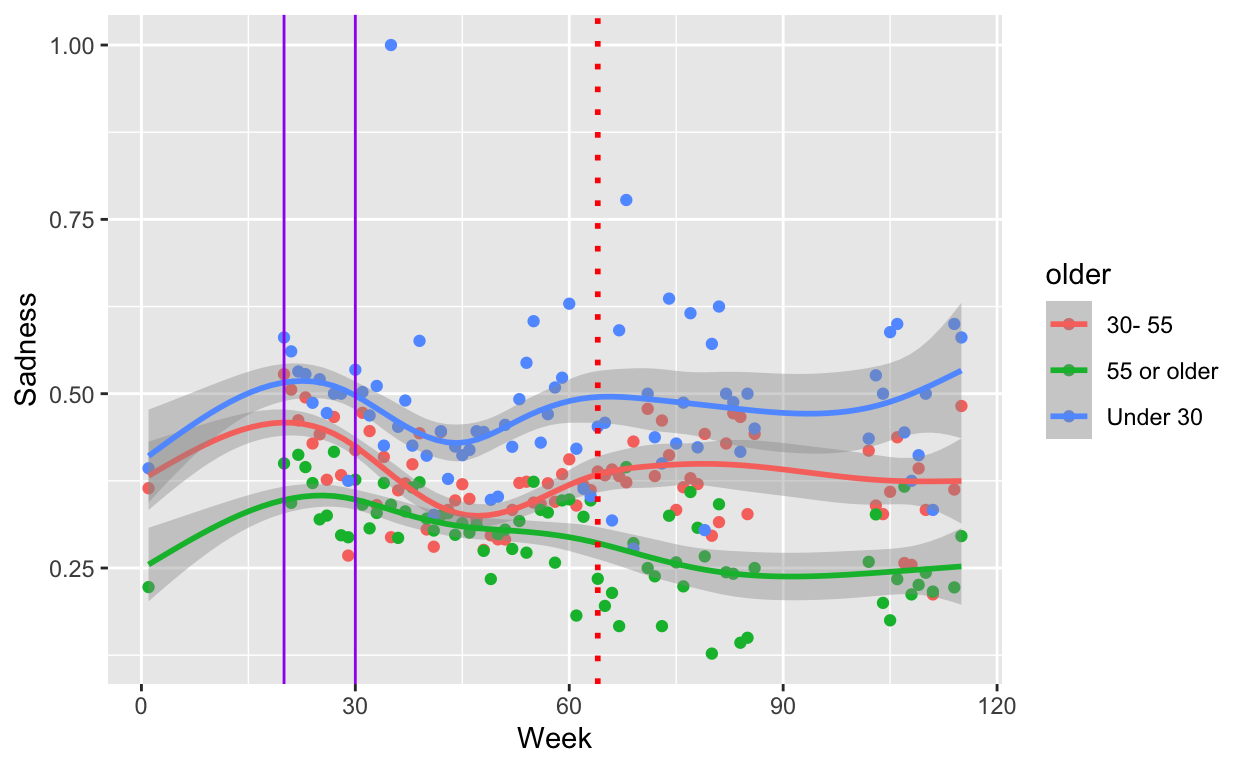 My observation
People became sadder when the lockdown started.
The drop around week 45 is when the COVID Vaccine was announced
Happiness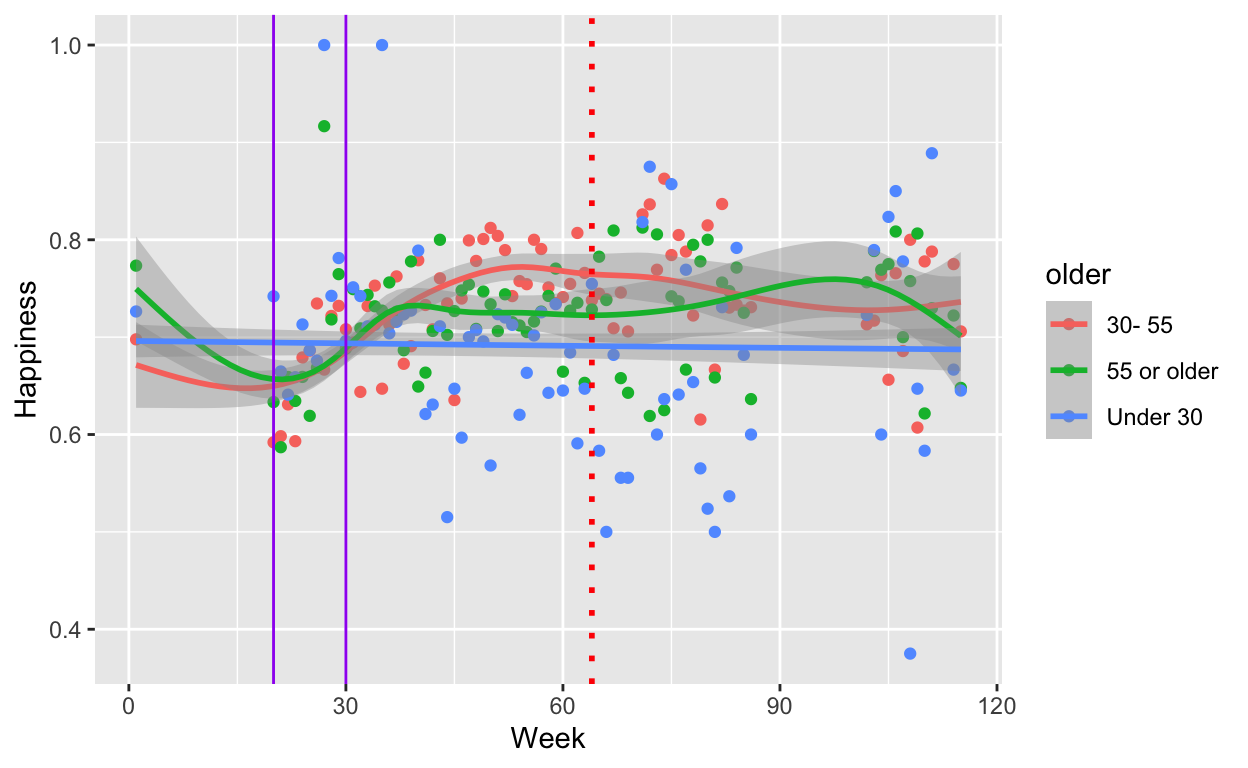 Happiness among people under 30 was pretty stable
When the lockdown started, the older 2 age groups became less happy
Enjoyment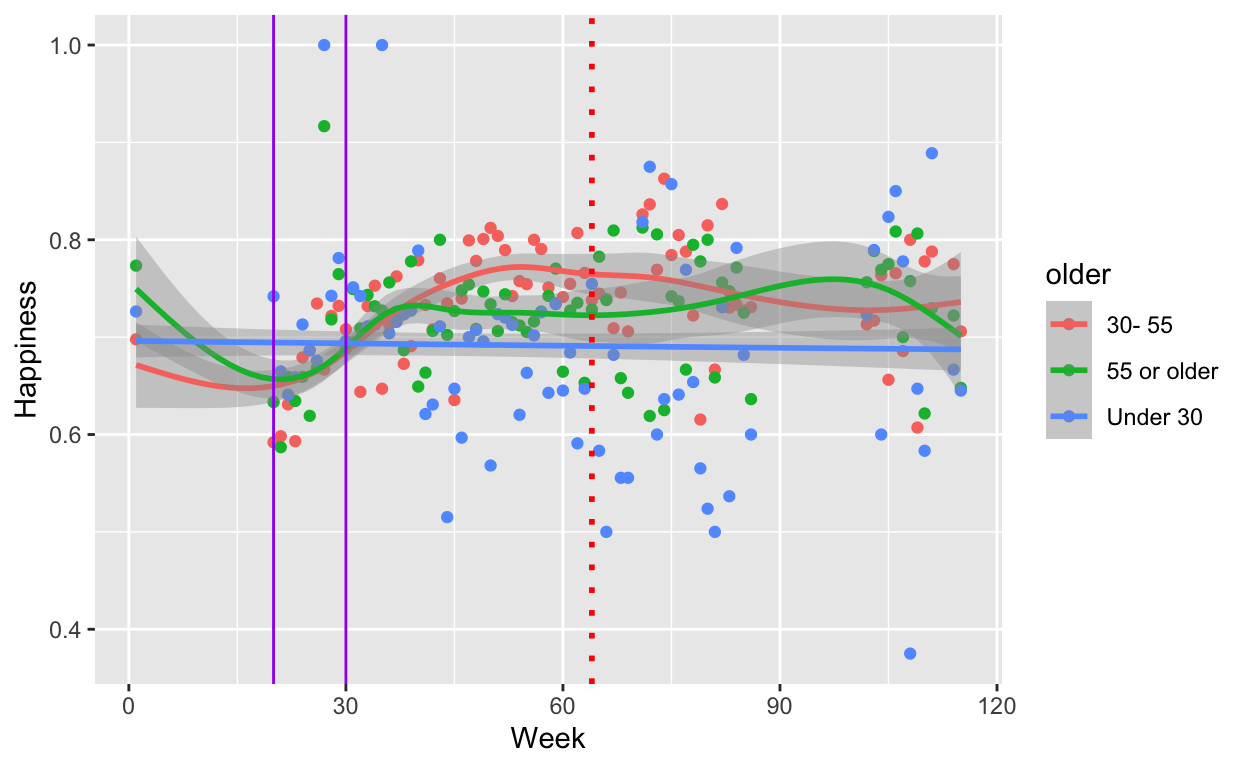 Anger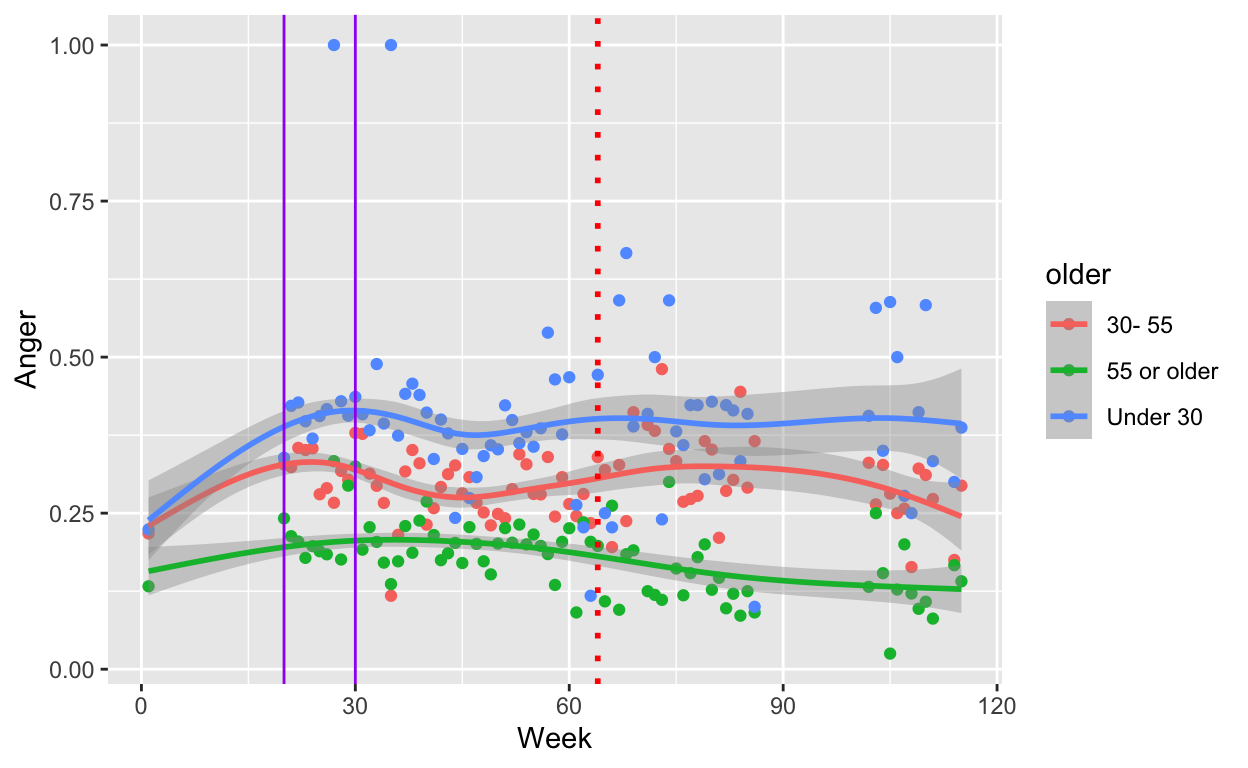 Younger people were angrier about the pandemic
Stress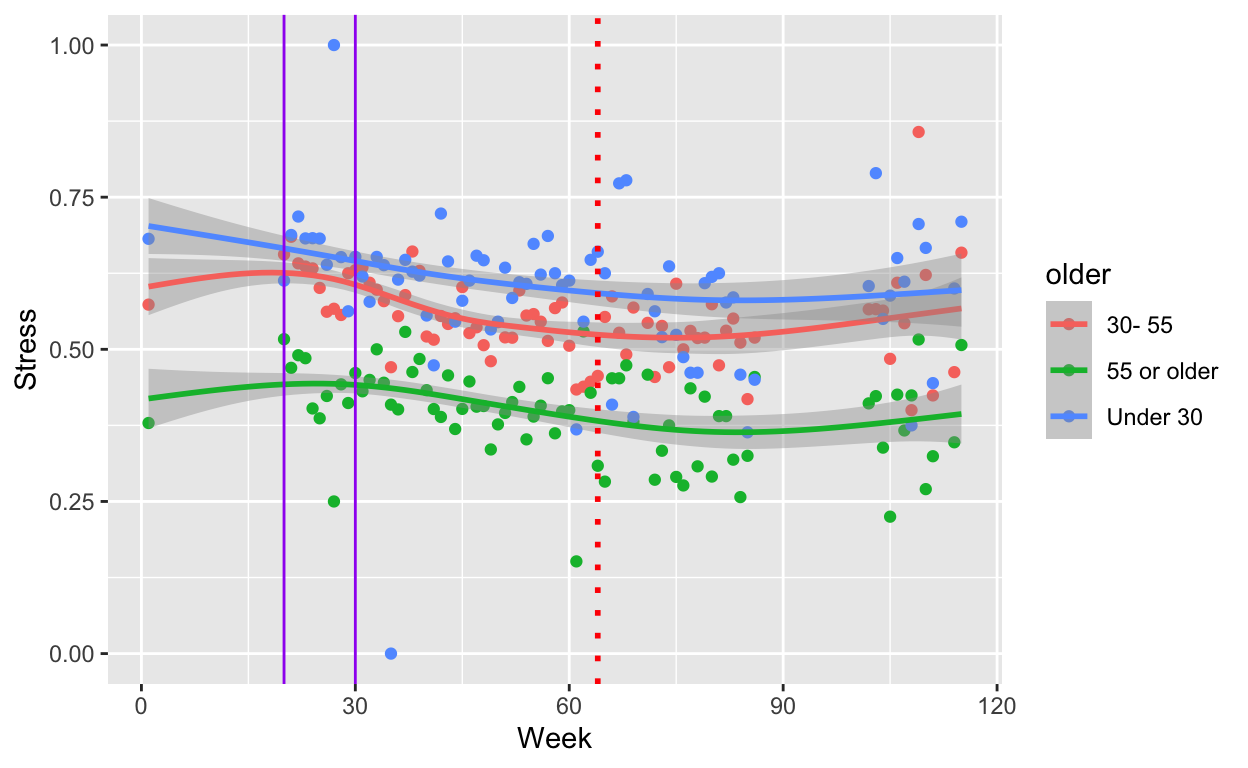 Younger people were more stressed
Worry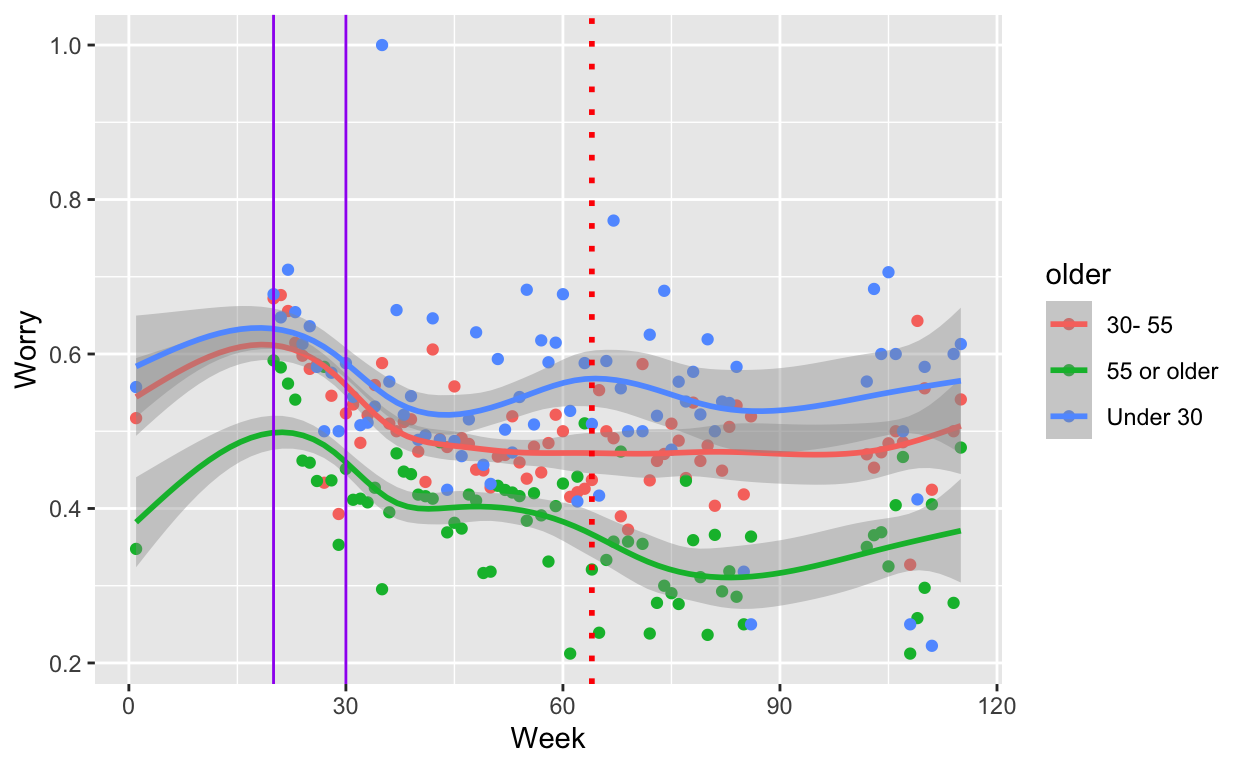 People were the most worried during the lockdown
Physical pain
Physical pain did not change much over time.
Conclusions
COVID strongly affected people's emotions.
People were more affected in the beginning of the pandemic than later when the death rate was higher.
Younger people's emotions were more affected.